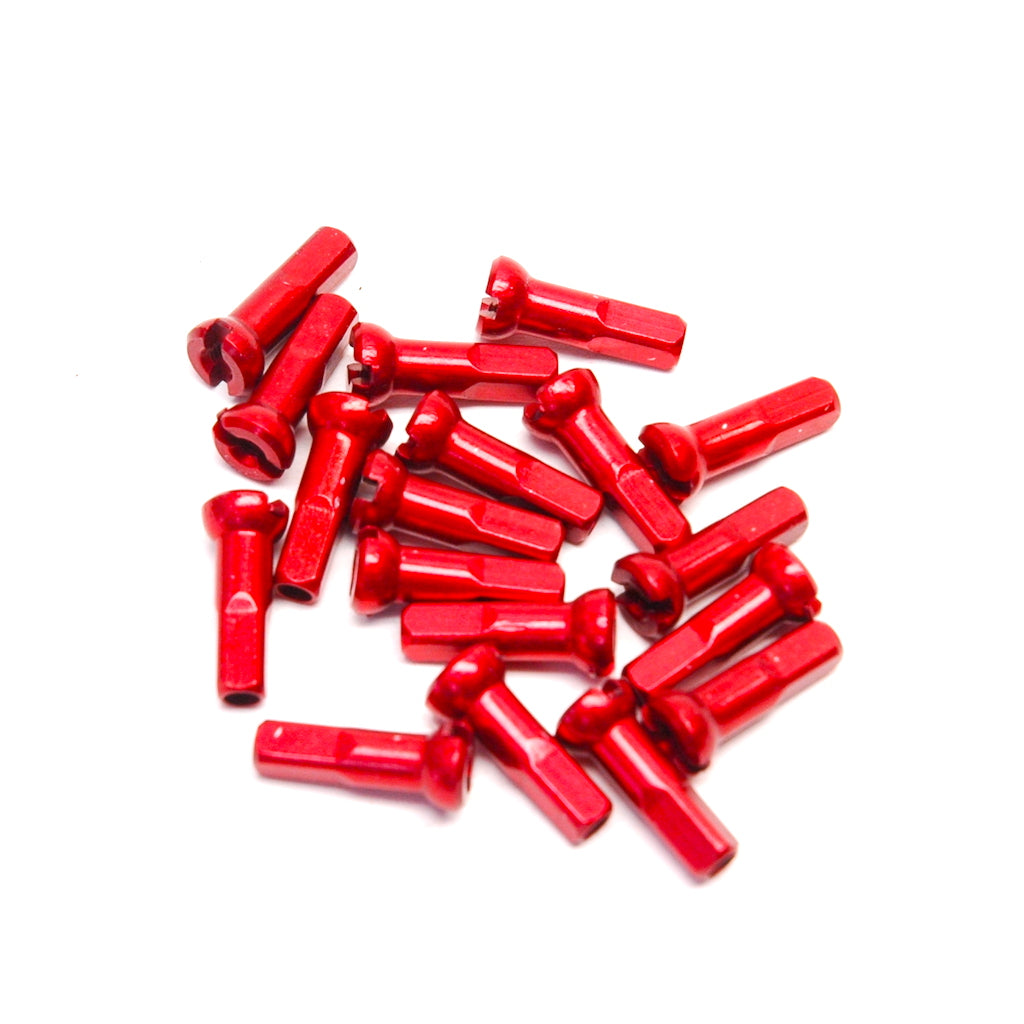 XLR8 Performance Bicycle Wheels
Sapim Polyax 14mm Red Alloy 14g Nipples
Sapim Polyax 14mm Red Alloy 14g Nipple (please select the number nipples you would like to purchase in the quantity box in your cart).
Sapim's Polyax nipples have a spherical profile, which allows up to 9 degrees of adjustment for enhanced spoke seating. This improved seating angle increases spoke life and overall wheel durability.
Recommended usage: Any wheel that requires a 14mm nipple with 14 gauge threads. Not recommended for carbon wheels due to potential galvanic corrosion issues.
Additional information:
Supplier: Sapim
Material: Alloy
Length: 14mm
Type: 14 gauge, ~2.2mm thread diameter
Head: Sapim Polyax domed head
Colour(s): Red
By ordering from XLR8, you agree to the Shipping, Warranty, Refunds and Returns policies listed in our FAQs.
Feel free to get in contact via email if you have any questions.
---
More from this collection