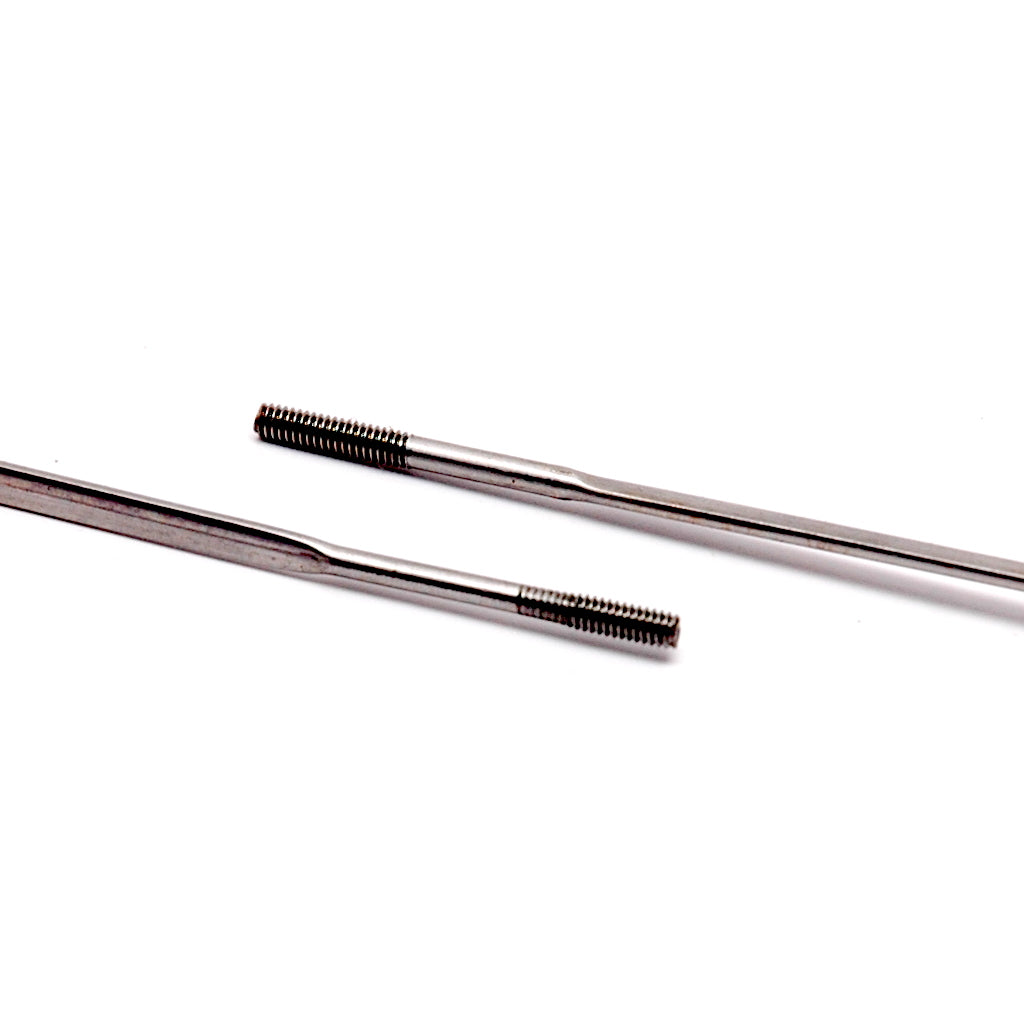 XLR8 Performance Bicycle Wheels
Sapim CX-Speed Twin Thread Silver Spokes (for Easton and Velomax Wheels)
Sapim CX-Speed Twin Thread Silver Spokes for Easton and Velomax Wheels (please select the number of spokes you would like to purchase in the quantity box in your cart). 
Recommended usage: Some Easton and Velomax wheel systems use patented Twin Thread spokes by Sapim.
The spoke head is replaced by a thread, which makes it possible to screw the spoke directly into the hub. This creates a strong connection between the rim and the hub, and can enable wider effective flange spacing, for a stronger and stiffer wheel.
Additional information:
Supplier: Sapim
Material: Stainless Steel
Type: Twin Thread Bladed Aero
Diameter: 2.0mm / 2.8 x 1.3mm bladed aero / 2.0mm
Thread: 14 gauge, ~2.2mm thread diameter (both ends)
Colour: Silver
Weight: 5.4g
By ordering from XLR8, you agree to the Shipping, Warranty, Refunds and Returns policies listed in our FAQs.
Feel free to get in contact via email if you have any questions.
---
More from this collection