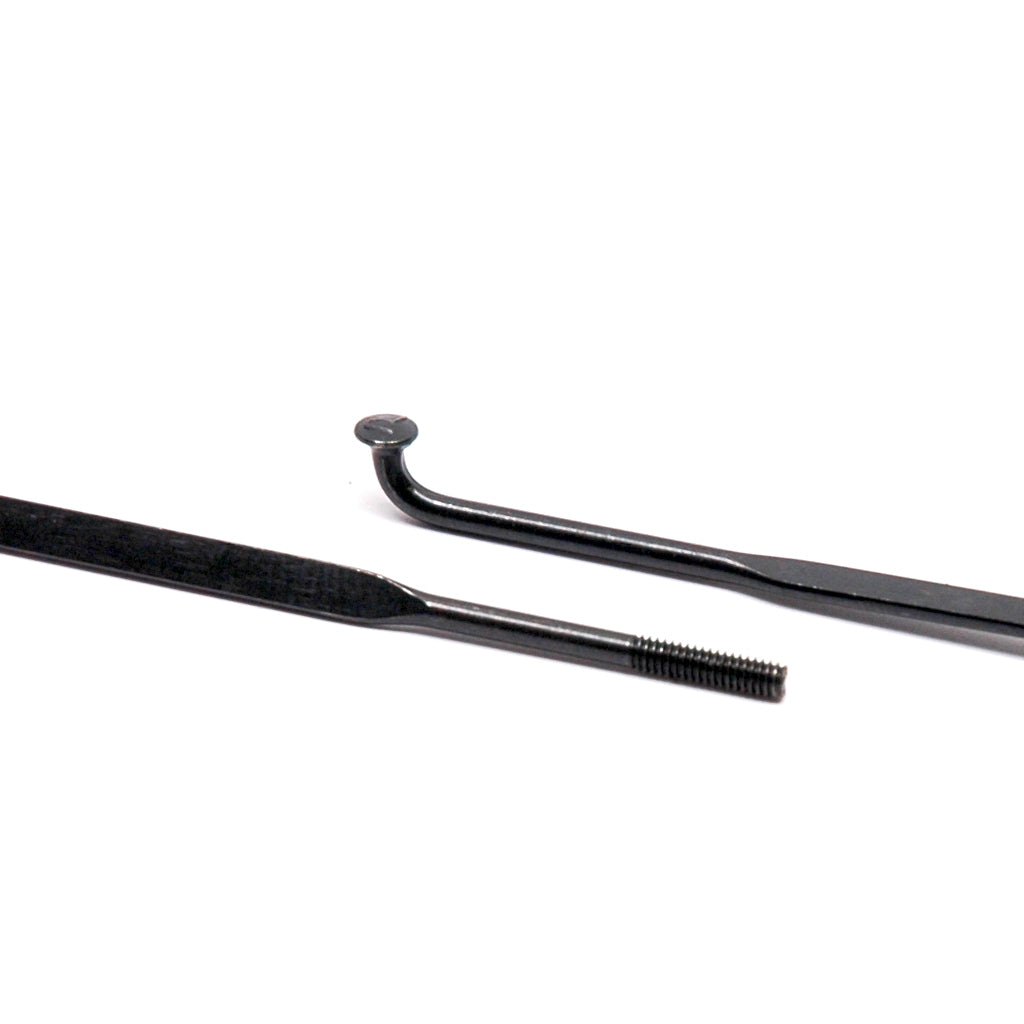 XLR8 Performance Bicycle Wheels
Pillar Taiwan 1432 Blade J Bend Black Spokes
Pillar 1432 Blade J Bend Black Spokes (please select the number of spokes you would like to purchase in the quantity box in your cart). 
Recommended usage: Pillar Blades are the perfect solution for ultra low spoke count aero wheels - their added mass results in significant stiffness improvements over the lighter aero spokes. 
Note that due to the wide blade, the spoke holes of most hubs will need to be slotted to use these spokes. If you need this to be performed for you, you can purchase this service from XLR8 (for hubs purchased from us, or those you send to us). Just contact us via email.
Additional information:
Supplier: Pillar Taiwan
Material: Stainless Steel
Type: J Bend
Diameter: 2.0mm / 3.2mm x 1.0mm Blade Aero / 2.0mm
Thread: 14 gauge, ~2.2mm thread diameter
Colour: Black
Weight: 6.8g
By ordering from XLR8, you agree to the Shipping, Warranty, Refunds and Returns policies listed in our FAQs.
Feel free to get in contact via email if you have any questions.
---
More from this collection